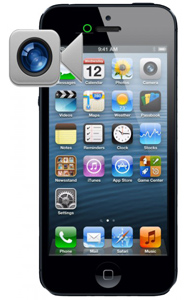 We provide outstanding iPhone camera repair service for many cell phones and other smartphone models. iPhone 4, 4s, 5, 5s, 5c models have captured the hearts of many consumers which is the reason why these are the most patronized mobile phones today. These models are quite expensive so it is important to deal with a reputable service repair firm like NYC iPhone Repair for all your needs. If you need iPhone camera repair in NYC, call us!

Modern mobile phones are especially created with the touch of high-technology which allows users to deploy them in many online applications such as checking e-mails, connecting with friends through social networking sites, navigating through GPS and keeping track of their finances even when they're on the go. Undoubtedly, these devices truly play a very vital role in our daily lives. If you live around NYC, give us a call now. We would be happy to provide you with iPhone camera repair in New York City.

Here, we have expertise in repairing breakages on your smartphone device including broken or dysfunctional cameras. We are proud of our expert technicians who are regarded as some of the best in the smartphone repair industry and who can handle even complex issues with clients' most valued iPhones and iPads. Our shop understands how you treasure your expensive devices and that's why we promise to work the best we can to provide you with great service in a timely manner. We offer service guarantees to our customers who can look forward to an exceptional service delivered in the most professional manner. We also offer our customers greater flexibility with a highly diversified repair service portfolio. We will fix your devices and send them back to you in a very short timeframe. Customers may deliver their smartphones to our business premises using varied delivery options ranging from mail-in deliveries to walk-in deliveries of iPhones for camera repair in New York City.

What sets us apart from other repair service firms?
Our firm guarantees our clients that their devices will be in top shape and will function again
We are very trustworthy in terms of iPhone 3G or iPhone 3GS, iPhone 4S and iPhone 4 repair. We are licensed to do our job.
Since we understand how clients love to take photos using their iPhone camera, we can ensure you that we will provide the best possible service to have your camera fixed excellently and to be able to function again just like before. With that, you can take pleasure again in capturing very special moments.
We also offer a free-of-charge diagnostic service in case clients are uncertain what problems they're experiencing with their high-tech device.
If you're having problems with your iPhone or iPad's camera, leave it to us. We will handle your iPhone or iPad camera problems for you. Call us if you need NYC iPhone camera repair help today! We are convenient to locals in Hell's Kitchen, East Village, Diamond District and other nearby areas.