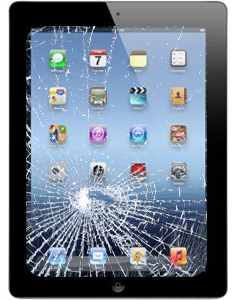 iPad repair in NYC can be found right here! We can handle NYC broken iPad screen repairs and all other concerns.

Welcome to New York City's one-stop solution for the best iPhone and iPad repair service in NYC, anything to everything technical, NYC iPhone Repair. Whether your device is not working or if you are facing some other difficulty, we are here to help you. We have been in the business for years and offer the lowest rates in town. NYC iPhone Repair offers services for residents in all the areas of NYC whether it is Yorkville, Midtown Manhattan, Times Square or Soho; we are conveniently located to help you.

The iPad is one of the digital wonders of our time which we can use to store all our favorite songs, videos and pictures. We can watch movies, TV shows, read books, surf the internet, and do our school, college or business reports on the iPad – quite useful for business men and women on the go. The iPad has so many quality apps; it's beautifully designed, colorful, and has a battery that lasts longer, perfect camera, dual Wi-Fi, and much more. The big screen, the touch is a package in itself. And all this comes at a cost. And once we buy it, it becomes an integral part of our life without which we are unable to accomplish much. If you need iPad repair in NYC, call us!

But what if something happens to our iPad? We need someone whose touch is soft, repairs it very nicely without any damage and takes care of it. And when we find such a store where you know your prized iPad is safe and secure and taken care of, rest assured and you don't have to worry even for a second. We do NYC iPad repairs right here.

NYC iPhone Repair does all kinds of iPad repairs:
Broken screen repair
Case repair
Cracked screen repair in NYC
Dent repair
NYC Digitizer repair
Glass repair
Glass scratch repair
LCD repair in NYC
Battery repair
Home button repair
Power button repair
Volume control button repair
Headphone jack repair
Color swapping
Charging port repair
Replace missing buttons
We all have our personal data stored in the iPad. So obviously we would not want to risk our data and would want it to be in safe hands. Keeping in mind all this, NYC iPhone Repair has the best of technicians available to cater to all your needs and deliver your iPad repairs in NYC quickly and in a timely manner.
NYC iPhone Repair is highly reliable and guarantees our clients the best of hassle free services. We have our customer support team so that you need not wait long. You just need to give us a call and you will be guided further.
So now, NYC residents need not go anywhere else when NYC iPhone Repair is here.
Call us today for iPad repair in New York City!