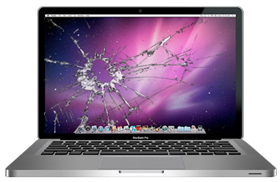 We offer professional MacBook repair services in New York City. These services span both types of MacBooks, and all models within them. We are convenient to locals in areas like Hudson Yards, Meatpacking district, SoHo, Diamond District, East Village, Upper West Side and other nearby cities. If you are looking for MacBook screen repair in NYC, or any other kind of repair work, give us a call.

Through time and a history of excellence, the MacBook has become a ubiquitous toy for those seeking the highest quality notebooks and ultrabooks. They offer an unrepeatable combination of performance, agility and build. All these are craftily packed into one elegant body which oozes of expert craftsmanship and dedicated design. From the some of the clearest screens in the world to the fastest processors, all the way to world-leading software, Apple MacBooks manage to stay well clear of the pack.

We offer all kinds of repair services on MacBooks in NYC, covering both software- and hardware- related problems. We cover such areas as:
Broken, cracked MacBook screens in NYC (MacBook screens are by far some of the best in the world, and the display they offer is irreproachable).
Our team of professionals restores your display to its initial level without any loss of clarity, guaranteed.
Damaged chassis (the light but strong frames which hold the MacBook together deserves the best possible treatment when damaged)
Water and liquid chemical damage (which affect hardware performance)
Data recovery (your data can be recovered with near 100% effectiveness, ensuring that your beloved Mac-created life does not just float away if something interferes with your memory) a
Diagnostics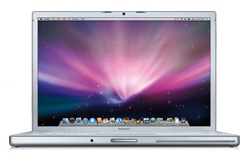 No matter the type or magnitude of your problem, you can rest assured that our technicians will find a solution for it. Our experts work to provide the highest quality of service based on the desire to see the customer satisfied. Our workmanship is beyond reproach, and our material of the highest possible quality.
Nevertheless, despite the high quality of the work we do, and the replacements we use, Our Repair shop still charges some of the lowest rates in the business. As such, we do our best to ensure that your loss doesn't go too far into your pocket and morale. By charging only the minimum possible amounts, we give you the peace of mind you need after damage to your MacBook. Screen repair in NYC, as well as data recovery for MacBook in NYC is just a call away.
So whatever the problems which may arise in your MacBook, be sure to deliver it to our reliable and affordable service shop (you can be sure that we are within a reasonable distance from you), and bank on the best possible repair services you can obtain in New York City, without any fear any further damage to your MacBook or shoddy workmanship. You can rest assured that we will make it as good as it was when you bought it, both internally and externally. Choose us to repair MacBook damage in NYC. We are an affordable convenient and friendly MacBook repair shop based in NYC.