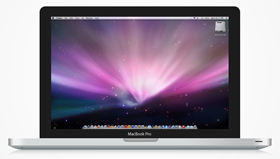 The MacBook Pro is a line of Apple laptops for the power users. NYC iPhone Repair provides quick, efficient and affordable MacBook Pro Repair services in NYC which cover every facet of these machines. We carry out Mac troubleshooting, maintenance repair and parts replacement services. Our MacBook Pro Repair services in NYC cover all categories of MacBook laptop devices including the MacBook Pro 13", the Pro 15" and the MacBook Pro 17" laptops. In addition to the repairs, we also carry out replacement services for the various parts and accessories including the hard drive cables, the Unibody LCD panels, MacBook Pro track pads, RAM chips and various other accessories. NYC iPhone Repair can guarantee you the most genuine parts at the most affordable price. If you need NYC MacBook Pro screen repair, call us!

At NYC iPhone Repair, you can rely on our technical expertise, experience and the proficiency of our technicians in handling numerous MacBook Repair operations in NYC. We handle your MacBook Pro with utmost care to ensure your precious investment is well taken care of when carrying out repair operations.

We know for a fact how much you treasure your MacBook Pro device. Our New MacBook Pro repair service in NYC comes with very generous service guarantees for users. The MacBook repair service covers areas such as hardware and software upgrades, driver updates, data recovery and many other repair and maintenance services. NYC MacBook repair should comprise of whatever repair and upgrade services are needed. We have the most competitive pricing and we offer diagnosis that is charge-free. We even offer free-of-charge repair guides and you can trust our repair service as we can cater to every kind of need.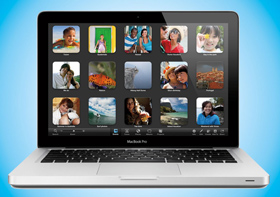 We offer various repair services for your MacBook Pro like power adapter, LCD and battery replacements or repair, or if you wish to upgrade your device's RAM memory and other MacBook service parts, we have you covered. Our services can be broadly classified into:
Fault diagnosis
Repair services
Replacement of parts and accessories for NYC MacBooks.
We can fix it all for you as we have the right tools and you can assure that we employ the most excellent method in repairing the MacBook Pro screen in NYC. One of the biggest advantages of our company is the quality of technicians and professionals that we have on our team. Our customer service is also one of the most responsive and our team will respond to your inquiries and requests as promptly as possible.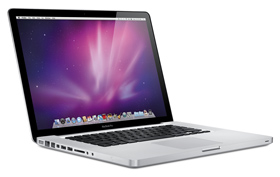 NYC iPhone Repair offers MacBook owners a great deal of flexibility to MacBook Pro owners as far as deliveries are concerned. You may walk in to have your MacBook Pro repaired as you watch or you may simply mail-in your Macbook Pro for troubleshooting and repair after consulting with our customers. Several locations in NYC are served by our professional team of technicians. You can access top quality MacBook Pro if you are in Hudson Square, Hudson Heights, Herald Square, Gashouse District, Financial District, East Village, East Harlem and Diamond District, to name a few spots.
NYC iPhone Repair service is designed to offer only the simplest, most convenient and fastest service for clients who look for superior NYC MacBook pro repair. There is no reason for you to look for other service repair firms in town, as we can help you with your requirements and issues that have something to do with Apple Mac screen repairs, data recovery service, broken or faulty machine repairs. We also offer fault diagnosis for clients who do not know the cause of their device's malfunction, hardware and software upgrades for the MacBook Pro in NYC, etc.
Call us today for more information!