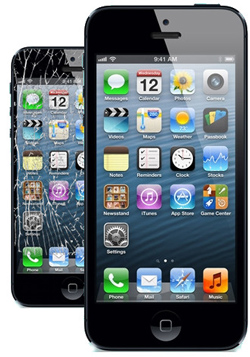 We have been in business for quite a long time now and we have provided people in various parts of New York from 7th Avenue to 2nd Ave, to Times Square to Upper East Side , to Midtown Manhattan and various other places with a chance to fix the broken screen of the iPhone in NYC. There are various reasons as to why we are guaranteed to provide you with the best services:
We have in this business for long and we have the required skills, expertise, experience and knowledge to effectively cater to your needs
Our staff includes experts in the iPhone model who are ready, willing and dedicated to ensuring that you get the highest quality screen repair services in NYC possible
We will provide you with convenient and high quality services at very affordable prices
It does not matter what iPhone model you have; we will take care of it. Regardless of whether it is an iPhone 4 or an iPhone 4s or an iPhone 5 or an iPhone 5s or an iPhone 5c
NYC iPhone Repair services are available and convenient to customers in various parts of New York City including 34 Street, Battery Park, Upper West Side, Kips Bay, and other nearby areas.
We are living in a technologically advanced world - a world that has brought us smartphones. Among the best smartphones available in the market today is the iPhone. The product carries with it a lot of prestige and a high status symbol. This all stems from the advanced forms of technology used to make it, stylish designs and the various functions that it provides its users with. The iPhone has a wide range of capabilities that sets it apart from all other smartphones in the market. The myriads of applications that it has make it a number one choice among many smartphone lovers.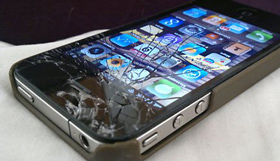 Arguably, the most important part of the iPhone is the screen. Without the screen, the phone is practically useless to you. You will not be able to see who is calling you. You will also be unable to read your text messages, emails or the information you have gotten from the web. Without the screen, it is impossible to organize your daily schedules. A damaged NYC iPhone screen will therefore literally divorce you from your digital lifestyle and render your iPhone virtually unusable. If you need iPhone or iPad screen repair in NYC, call us.
Damages can be costly if the smartphone or iPad is handled poorly. This is because the screen is a very sensitive part of your iPhone/iPad, especially taking into account that it is a touchscreen consisting of an LED, digitizer and a glass panel. The "screen" is actually a multi-layer arrangement which delivers the incredible screen resolution. There is no denying though that accidents will happen. In many instances this will be due to circumstances beyond your control, which will lead to the damaging of your screen. In the event that this happens though, you need not worry - we will be able to repair your iPhone or iPad screen for you.
If you have been experiencing problems with the screen of your iPhone for quite some time now and have been looking for a professional to fix it for you do get in touch with NYC iPhone Repair today. We promise that we will not disappoint you. We are genuinely giving you a chance to deal with your broken NYC iPhone screen repair issues among many other issues that your iPhone or iPad screen may be having. NYC iPhone Repair will not charge you an arm and a leg and you will be able to have your iPhone back with its full functionality very fast. Bring your iPhone, iPad or MacBook to us today if you need screen repair solutions. We are the best screen repair shop in NYC.