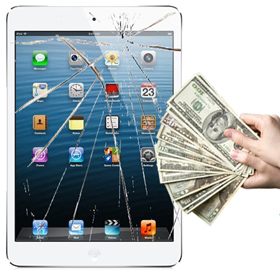 We buy iPads in NYC! Do you want to sell an iPad in NYC? If so, turn to us!

Ever since iPads entered the market, they have revolutionized the computing world. Initiating an entirely new segment of devices, they have changed the way people communicate, bringing the world closer. For those who own them, these gadgets define the world, keeping them in the know all the time. But then what happens when you decide to cease using your iPad? Where do you take it, who do you give it to? What if you don't know what to do with it? Well, with us, you will find a market for the used iPad.

Yes, you read that right. We buy used iPads in NYC. No matter its model, age or condition, your used iPad will be accepted at our shop. When we buy a used iPad, we try to make it useful, just as it was in its life of serving your needs. We will refurbish it, changing the worn parts and tuning it to its initial performance levels. Quite simply, we will make it as good as new. Even if the tablet is too old to be refurbished, we will still find use for some of its components, which can be recycled to give other iPads a new lease of life. By doing this, we limit the amount of wastage that would go with throwing it away, or simply keeping it somewhere, unused. iPad recycling in NYC is convenient with us.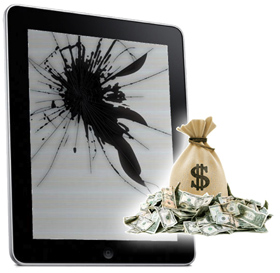 The iPad might still contain recoverable data on it when you bring it to us. But once we purchase it, we will make sure to clean it out, clearing away all personal data or its evidence, leaving the memory clean and devoid of any personal data. So you can be sure your privacy won't be violated by letting us acquire your used tablet. If you are thinking, "I'd like to sell my old iPad in NYC", then call us. You can make cash for old iPads in New York City right here.
We buy used iPads at the best rates in town, paying promptly the highest possible prices for its value. We cherish our clients, and will lavish you with the best service possible when you come to us. We will buy the iPad with Retina Display, iPad 2 and any other model you have. We also buy iPhones, such as the iPhone 5, 4S, 5C, 3GS, etc.
Finding us shouldn't prove much of a challenge. We are conveniently located for customers coming from Times Square, Union Square, Madison Avenue, Tribeca, Little Italy and even Garment District. Call iPhone Repair NYC if you want to recycle an old iPad today.