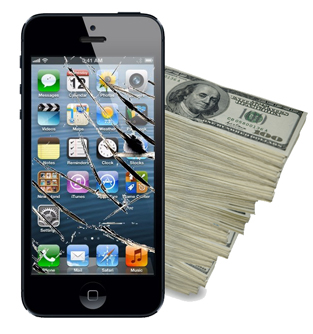 We buy iPhones in NYC! Sell your old iPhone to us! Our shop can help you recycle your old Apple device.

Your iPhone has served you well, making your world more enjoyable ever since you purchased it. It has opened doors in your relationships, business, education and entertainment which you never knew existed. It has brought the entire world to your fingertips, constantly keeping you in unrivaled connection with your friends and family, the market and many more services. But now you have decided to retire it, perhaps because you would like another one to replace it. And you don't know what to do with it. Now we have a solution for you. We will help you let go of your iPhone by buying it from you. We buy damaged iPhones and devices you no longer need.

iPhones are some of the best built phones in the entire world, and you can be sure your iPhone 4, 4s, 5, 5s, or 5c will find a new life, serving others just as it has served you. Regardless of its age or current condition, we will buy it and then proceed to make it serve the world in other ways.

Perhaps you are wondering how your worn iPhone can work beyond what it has done already. Well, here's what we'll do to it. We will refurbish it. By replacing the worn and damaged parts, and retuning it, we will make it as good as new,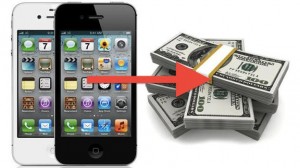 while performing at almost the same levels. And if it is beyond refurbishment, it will surely have parts which still work. These parts we will retrieve and reintegrate to other iPhones to restore them too. NYC iPhone Repair believes in iPhone recycling because we know it is better for the environment and our future. Make cash for old iPhones in NYC right here!
The immense data that your iPhone once held won't be at risk of falling in the wrong hands if you sell it to us. Using sophisticated software and techniques, we will completely erase anything on your storage media permanently so as to make it only yours.
Our prices are the best in town, and our payments the most prompt. All you need is to find us, and we will provide the best service to you. It is very easy to find us. We are convenient to customers in areas such as Madison Avenue, the Garment District, and many more locations within the NYC metro area. Give us a call if you want to make money fast for a damaged iPhone in NYC.