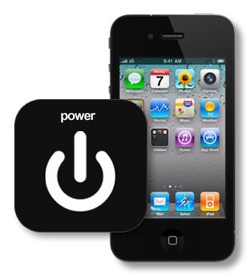 NYC IPhone Repair offers power button repair services for all models of iPhones, like iPhone 4, 4s, 5, 5s, 5c etc. As a smartphone, the iPhone is useless without the power button, because then it can neither switch on or off, which is the basis for all the functions of any phone in the world. If you need iPhone power button repair in NYC, call us.

Your iPhone powers your world, connecting you to the increasingly networked universe of people. From your iPhone, you can access numerous services which cannot otherwise be accessed, or as easily. That is why when it stops working as it should because of a power button problem, a big chunk of your world is, at least temporarily, ground to a halt. But that doesn't have to happen anymore. We are here to make sure that you recover from an iPhone power button failure in NYC as fast as possible, and for a long time afterwards.

By providing exemplary services, we ensure that our customers go home very satisfied and confident with the phone in their hands. Our NYC iPhone 4, 4s, 5, 5c, 5s power button repair services completely restore the functionality of the iPhone's power button, making it as good as new. NYC iPhone Repair replaces loose or damaged power buttons in NYC with new genuine ones, which fit the damaged portions perfectly.

Our technicians are dedicated craftsmen, who do their best to deliver our services in a professional manner, with a keen eye on the smallest detail. You can rest assured that the performance or appearance of your phone won't be compromised after being repaired by us, leaving you with the best of the smartphone experience for which you bought your iPhone.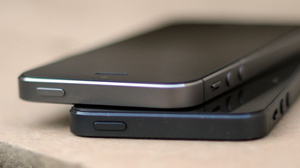 We are available and convenient to locals throughout NYC, in areas such as:
Wall Street
Herald Square
Chelsea
East Village
Tribeca
Diamond District
Etc.!
Wherever you are within NYC, you can be sure that we are available to assist you. It is therefore convenient and easy to have your iPhone repaired close to home in NYC. Getting your iPhone Power button replaced in NYC is just a call away.
And, if that isn't enough, our prices are some of the lowest in the city considering the quality of our craftsmanship as repair specialists. At the rates we charge, you can be sure not to lose too much money to have your power button restored to full functionality. Whether you need NYC iPad home button repair or iPhone power button repair, you can call us.