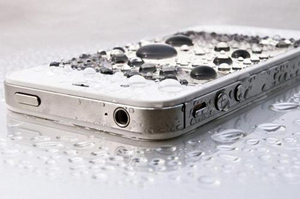 Your phone took a dip? Relax, we have your back. Our service portfolio includes water damage repair. iPhones in NYC have become ubiquitous with our modern way of life, bringing a whole world of computing and services to our fingertips, in a portable and convenient way. Cutting-edge technology is used to craft and engineer these gadgets, making them the foremost players in the smartphone market, much as they were the first in this category. With their extraordinary performance and speed, iPhones have made our lives much easier, and obtaining services more efficiently is now the order of the day. If you need iPhone or iPad water damage repair in NYC, call us.

Because they have become so intertwined with our lives, your iPhone or iPad getting wet would definitely be a cause of great concern and distress. This is because water and the internal components of the high performance devices just don't go together. Water can have many effects on an iPhone and iPad, clogging systems, short-circuiting power buses, soaking sensitive equipment and soaking vulnerable components like speakers and the mouthpiece. The phone might be unable to boot or run correctly after being subjected to watery conditions.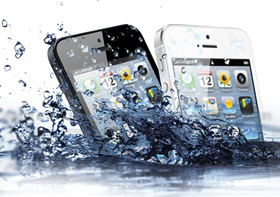 But you need not worry should your phone come into contact with substantial amounts of water. And you don't have to start planning on the costly venture of buying a new one. The iPad and iPhone water damage can be repaired. Just take it easy and find a way to take your phone to our water damage repair shop in NYC. At NYC iPhone Repair, we will take it upon ourselves to restore your phone or laptop to its initial optimum performance should it take a dip. Our repair services cover all iPhone models, including the iPhone 4, 4s, 5, 5s, 5c models. We perform water damage repair in NYC for iPad models such as the iPad 2 and iPad with Retina Display, too. Your wet iPhone in New York City can be fixed!
Once at the repair shop, a great deal of personalized care will be taken of your device by the NYC iPhone Repair technicians. We will purge all the water from your iPhone/iPad, leaving it as dry as it was when you bought it. Any damage that may have been caused by the water will be mitigated by our dedicated and professional technicians, who will do this without even a slight change to the phone's sleek appearance or in its impeccable performance.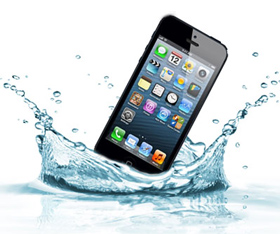 Using state of the art technology and efficient methods, we will make your device look and function as good as new.
And you don't need to search far and wide for us. NYC iPhone Repair is convenient to customers in areas such as Hudson Yards, Alphabet City, Hudson Heights, Diamond District, East Village, Hamilton Heights and other cities. Just give us a call if you need more information on us or on our water damage repair NYC solution.
So take it easy. The damage caused by water can be repaired. All you need to do is just let us have it as soon as possible, then leave the rest to us. You can be sure your precious device will be well on its way to a fast and indisputable recovery. Don't forget that our rates are extremely competitive and you can take advantage of a free price quote if you need iPad water damage repair in NYC or New York City iPhone water damage solutions.