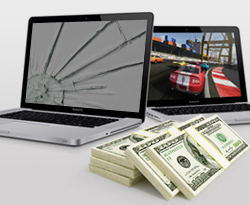 Sell your old MacBook in NYC!

Do you have a MacBook which you are no longer using, or are intending to stop using yet you don't know what to do with it? Is it too worn to be given away as a gift, or there is just no one to whom you could give it? Well, then, we just found you some use for it. We will buy it from you, and at a great rate on the spot.

The MacBook is an advanced machine, and they remain valuable even if they are no longer in use. That is why we buy used MacBooks and the MacBook Pro. Due to their high quality, these machines can be successfully refurbished to almost new condition. We do this by replacing the components which have been worn by time, giving the machine a whole new lease of life, and making it ready to change another person's life. Recycle old MacBook devices in NYC with us.

If you think your MacBook's condition is so bad that nothing can be done to it, try us. Their high quality build make MacBooks treasure chests even if they no longer work as they should. Buttons, disk drives, screens, hinges, hard disks and many more components will be checked by our technicians to see if use can be found for them. Don't think that your abandoned MacBook is worthless. Your device is worth something to us. If you are thinking, "I want to make cash for my old MacBook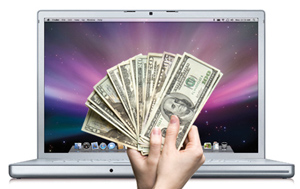 in NYC" then call us.
Our purchase process is clean and trustworthy. We don't default on payment. We pay instantly as soon as the value of your used MacBook has been established. You can be sure that this value will be fair.
Also, you need not worry about your sensitive information. Before we finalize the deal, we will ensure that all the data your MacBook used to contain is erased. We will provide you with conclusive proof that everything has been erased beyond recovery. Your safety and secrets are safe when we buy your MacBook, because we ensure that even we don't see it. If you are looking for a place to buy MacBook devices in NYC, you have found it.
Customers come to us from areas like Hell's Kitchen, Alphabet City and other nearby places. Give us a call if you want to make money for damaged MacBook devices in New York City. Sell an old MacBook in NYC today and receive cash in your hand same day on the spot.