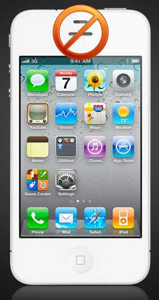 Need iPhone speaker repair? we understand how clients love listening to music and watching videos of their choice wherever they are and anytime of the day. It is really frustrating when your iPhone's speaker does not function well as this greatly affects your experience and you may unable to hear your calls, listen to your favorite music or watch the videos you absolutely love. iPhones are costly and highly prized digital pieces and when you have malfunctioning speakers, it is important to have it handled by the experts who have considerable experience in this field. We perform iPhone speaker repair in NYC.

Whether we like it or not, there will come a time when our iPhone speaker won't function well as they get damaged due to the frequency of use. Whatever the cause of the malfunction of your iPhone speaker, rest assured that we can fix it for you; in actuality, it is NYC iPhone Repair's mission to guarantee clients the best possible services in NYC. We are your best bet for New York City speaker damage repair.

For those who need assistance in fixing their iPhone speaker, there is no reason for you to worry more because we are here to rescue you. We have worked with hundreds of residents in NYC who reside in Diamond District, Hamilton Heights, Alphabet City, Hudson Yards, East Village, Hudson Heights and other areas. All our clients are in fact our repeat customers since they are very delighted with our customer service. Indeed, we are considered one of the most reputable iPhone service repair firms in NYC.

At our repair shop, your iPhone speaker will surely be handled with utmost care. We will carry out a thorough diagnosis of your iPhone speaker issues so as to accurately determine the root of the malfunction.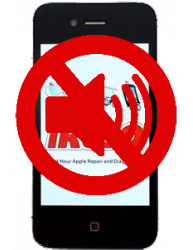 What do our clients love about our service?
We encourage customers to contact us in case they are not satisfied with our services. We correct whatever problems you encounter with us in no time and we are more than willing to offer a refund if we did not meet your requirements.
We handle our repair projects within minutes or hours if the case is more severe.
With us, you can be worry-free that we can handle your issues. We are well-experienced in handling every kind of iPhone or iPad damage.
We offer very competitive repair service charges and we do not overcharge.
Our customer's devices are absolutely in good hands as we take good care of them as if they're ours.
Choose us for smartphone speaker repair in NYC. iPhone speaker damage can be fixed fast by our experts. Remember we cover all models, including the 4, 4s, 5, 5s, and 5c. Call us today!