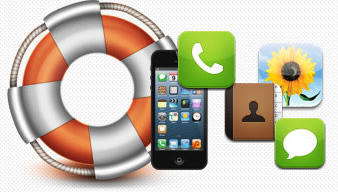 NYC IPhone Repair offers professional iPhone data recovery services in NYC. Our services cover numerous kinds of iPhones including the iPhone 4, 4s, 5, 5s, and 5c models. We also offer data recovery services for the iPad models. You can take advantage of NYC iPhone Repair services if you are in various parts of the NYC metro area, including Hudson Yards, Alphabet City, Hudson Heights, Diamond District, East Village, and other nearby areas. We are convenient for our customers.

The Apple iPhones are perhaps some of the most innovative and revolutionary communication devices of our time, helping us accomplish multiple functions in our daily lives. They are equipped with great functionality and multiple apps to cater to every digital need. The iPhones are also versatile storage devices which we can use to store varied data such as images, music, apps, movies, emails, and lots of other personal information. The iPhones and iPads are not only passive data storage devices but also help in streaming information to users.

The various iPhone apps can be applied in the following activities:
Reading eBooks on your smartphone device
Watching movies
Taking pictures and playing games.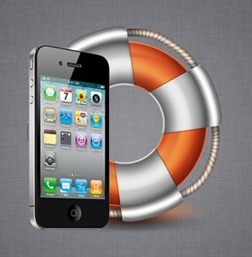 They also serve as our all-in-one address books with contact details for all family members, colleagues and acquaintances. A typical iPhone thus stores a great deal of invaluable data which is very important in our daily lives. If you need data recovery for iPhones in NYC, call us!
Losing such a massive amount of data can be very tragic for our personal lives and if you are in business, it will directly impact your business processes and your bottom line. NYC iPhone Repair will come to your rescue with highly professional data recovery services for iPhones in NYC. Whether you have lost your data to water damage or software corruption, we have experienced technicians who are capable of handling the iPhone data recovery services in New York City quite successfully. The iPhone is equipped with several data backup and recovery functionalities which provide automatic data backup services. For example, the device can be synched with a computer or cloud service to ensure a dynamic data backup during usage, which makes the data recovery a lot easier. This dynamic data backup capabilities means severe data loss is not a common problem unless you neglect to activate these data backup services. NYC residents should always be careful with their devices.
But you are likely to face many instances of data loss such as deleted files, or emails where you will need some professional recovery service. That is where the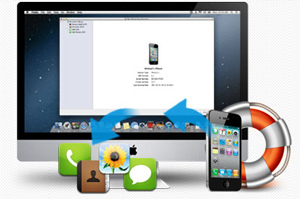 NYC iPhone Repair comes in to help recover data which you may lose accidentally. There are also instances of corrupt backups and even failed restores. We use highly advanced data recovery solutions and technology which make our recovery process highly efficient. Whatever the scale of your data loss, we are likely to recover it with an almost 100% success rate. Some of the iPhone data loss might be due to upgrades on your software and hardware. An unlocking attempt on your iPhones may also result in some data loss. These too can be handled by NYC iPhone Repair technicians.
Whatever your iPhone problems, you can contact our customer support team and schedule an appointment or mail-in your iPhone to our NYC address. We have some of the most professional technicians you can find. Our rates are also some of the most affordable. Whether you are looking for some expert NYC iPhone data recovery or are planning to transfer some data from an old phone to a new one, you can contact NYC iPhone Repair and let our experts handle this as seamlessly as possible.