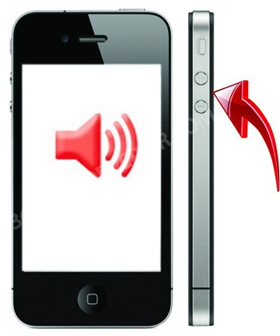 Are you having some trouble with your iPhone 4, 4s, 5, 5s, or 5c models' volume control buttons? At times, they can be missing, stuck, a bit broken or severely damaged which absolutely leaves you so worried and annoyed. Usually, the volume control button is ignored and there comes a day when you just notice that it is already completely broken or damaged. However, this kind of damage is not a very serious issue, as NYC iPhone Repair can actually fix this problem in just a matter of few minutes. Call us if you need iPad, MacBook or iPhone volume control button repair in NYC.

In addition, our crew has actually handled a lot of cases like this. Countless customers who live around NYC have benefitted from our exceptional NYC volume button repair service. Many customers living in different areas in NYC such as Diamond District, Hudson Yards, Hamilton Heights, Alphabet City, East Village and Hudson Heights are our loyal to us thanks to our strict adherence to quality and standards. They entrust their smartphone devices to our highly professional team, which amassed several years of experience in handling volume control buttons and other hardware parts and accessories to restore your Apple devices to tip-top shape. So, if your Apple iDevices have problems with volume control buttons, allow NYC iPhone Repair to repair it for you in a timely manner. Broken iPhone volume control buttons can be fixed here!

Send your 4, 4s, 5, 5s, 5c models to us. Your volume control button issues only need minor repairs and no repair company can do that better other than we can. We have professional engineers who can accomplish the repair project for you. We can assure you that we will exceptionally put the pieces back to make your device look and function like a brand new again.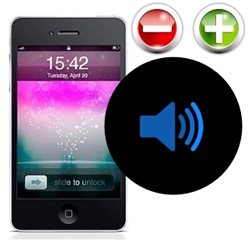 At NYC iPhone Repair, our price of iPad volume control buttons repair are comprised of:
Our professional engineer's time to take away the old pieces of your device and refurbish the new parts; the supply of the volume button set up; and a comprehensive test of the device in order to guarantee that the repairs were able to resolve the issue your device is currently experiencing.
It is truly essential to note that we don't add anything else to our pricing because we want you to receive high quality repair service at affordable rates. This is our way of encouraging you to do business with us again in the future. Smartphone volume repair services are carried out with great expediency and customers never have to wait long. We are insured and guaranteed to ensure our customers' treasured devices are well covered. Whatever the issues you are encountering with your iPhones and iPads, we can guarantee you that we can perfectly handle everything for you. Choose us for volume control button repair in NYC.