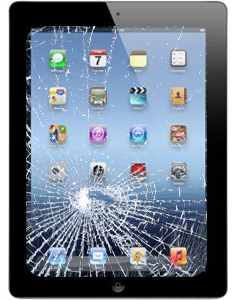 Choose us for NYC iPad 3 repair! We can fix the broken screen of your iPad 3 in NYC.

Your iPad 3 doesn't function as it should. Perhaps you are mysteriously losing data, or the power button isn't working. Maybe your screen is cracked, or the tablet came into prolonged contact with water. Whatever it is that makes your iPad 3 not function as it should, NYC iPhone Repair will repair it. At NYC iPhone Repair, we offer professional repair services for any damages which might afflict your iPad 3. Repairs in NYC are affordable with us.

The iPad spurned a new class of products, leading the world in whole new direction of communication and connectivity. The iPad 3 is a jewel in this family of fantastic machines, and sports quite innovative features. Fast, sleek, and with a large memory capacity, the iPad 3 provides you with the opportunity to connect at amazing speeds, take clear photos, watch extremely clear videos and photos and do many more things which can be done nowhere else.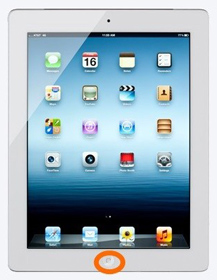 This means damage to it will disrupt the beautiful innovativeness of your connected life, the resumption of which will have to be your priority. We are here to make it as easy as possible. We can will repair any repairable damage, which is just about anything. From malfunctioning to data loss, damaged ports to malfunctioning buttons, we will make your iPad 3 function properly again. Do you need iPad 3 screen repair? NYC locals can call us anytime.
We have a great competitive edge over many iPad 3 repair stores in NYC:
We will make sure you receive the best and fastest services
Our repairs are carried out by highly skilled technicians, with precision and dedication meant to put you at ease.
We understand the devastation that damage to an iPad 3 can cause to one who owns it, considering the many benefits one can draw from these devices, and we will treat you with the best of cordiality and professionalism.
All these services are offered at some of the most competitive rates anywhere in town, charging reasonably for the high quality work we do.
The NYC iPhone Repair shop should be your first stop should any damage happen to your precious iPad 3, and for a good reason. We are convenient to get a hold of and hope to hear from you soon. Call us for a price quote! We are the best broken glass iPad 3 repair shop.