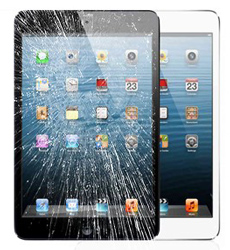 Looking for iPad 4 Repair services in NYC? Look no further as we provids trusted iPad 4 repairs in the NYC metro area. Our services cover many areas of the iPad 4 including the LCD screens and the digitizer, amongst others. The iPad 4 oozes class and sophistication, sitting pretty atop a field of scrambling competitors. The first thing that comes to the mind of the avid enthusiast when the word iPad 4 is mentioned is usually its unbelievable screen clarity and sharpness. Leveraging on the cutting-edge retina display technology, the iPad 4 charts a clear path to clearer images, lifelike videos and a whole new tablet experience which is yet to be explored.

It is built to weather the worst. But then things might decide to fall apart on your iPad 4. A button might stop working, a port might fail. Worst of all, the screen, with its tantalizingly inviting display, could get cracked from a fall or too much pressure. For a person who has come to discover the joys of owning this great gadget, such would be a devastating setback, one which might leave you wondering what could possibly get worse.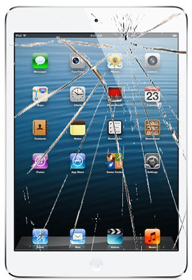 At iPhone Repair NYC, we have a solution to all these and more problems which might arise on your iPhone. With speed and dedication, our skilled technicians will replace the broken screens (restoring the ultra-clear retina display to its full vibrancy), and replace damaged ports and buttons. We also restore lost data with amazing success rates nearing 100%. On these and any other problems (we'll run diagnostics on if you don't know what ails the tablet), all you need to do is get your iPad 4 to our experts.
Our NYC iPad 4 repair shop is convenient to locals in areas like:
Times Square
NoHo
The East Village
Garment District
Hudson Heights
Lennox Hill
Theatre District and more!
NYC iPhone Repair services are top class, and the end result is permanent. Yet we still manage to offer our services at the best rates in town, giving you the peace of mind you desire and deserve when your device suffers from any damage. Affordability is our aim. So come with your damaged iPad 4 to our location and you will well be on your way to having your tablet back to full functionality. iPad 4 repair in NYC is a call away. Get in touch with us if you need iPad 4 retina display screen repair or anything else for any iPhone model, from the 5 and 3GS to the 3G and 5c. We are a high quality NYC iPad 4 screen repair shop.