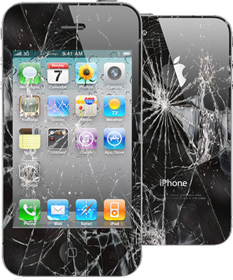 We repair and service the iPhone 4S for customers in the NYC metro area. For clients who have iPhone 4S broken cracked screens in NYC, damaged front or back glass, who are in need of screen or battery replacement, have accidentally dropped and broken their devices, have had their iPhone or iPad submerged in water or any other issues, we have excellent staff at NYC iPhone Repair composed of outstanding technicians who can do all the repairs for you. Since we understand that your device is very useful in your daily activities, we accomplish the repairing projects in a timely manner to ensure that you can use it the next day. We are the best for iPhone 4S repair in NYC.

Countless locals in NYC and in areas such as Tribeca, Alphabet City, Hamilton Heights, Hudson Yards, East Village and Chelsea have taken advantage of the distinctive NYC iPhone 4S repair services provided at NYC iPhone Repair. In addition, customers will be impressed with the fact that we provide first-rate repair service and have amassed a great reputation due to our first class service and very affordable rates.

There is no reason for NYC residents to go elsewhere since we offer a very all-inclusive repair services. Whatever your issues with regards to your iPhone 4S, we can assure of the best repair, replacement and maintenance solutions for your iPhone 4S. Our company also stocks lots of genuine iPhone 4S accessories available at very affordable rates.

What can you expect from our services:
NYC iPhone Repair customer support team is very devoted to aid customers with their various concerns in terms of their iPhones and iPads. Customers may request an appointment schedule or they may just mail-in the device to our NYC address.
We provide our clients with peace of mind by ensuring them that their most valued devices are in good hands.
We do all kinds of repairs and see to it that your devices will be fixed and delivered as soon as possible.
Unlike other repair service firms, we charge very reasonable pricing. We understand how hard it is to earn money these days, so we do not wish our clients to have problems in spending more on repair services.
Whatever issues you have with your iPhones 4S we are the perfect go-to place for solutions. We can handle NYC iPhone 4S Screen Repair, and various iPhone repair services like iPhone 4 water damage repair in NYC, iPhone 4S screen repairs, LCD repair and replacement, digitizer and replacements, battery replacement services, and many other repairs services.
We work with other models like the iPhone 3G, 3GS, 5, 5c
Get in touch with our customer service team for inquiries and to get price estimates for the NYC iPhone 4S repair operations. We have friendly and highly responsive staff who will respond to your requests in a timely manner and with the most relevant information. NYC iPhone Repair also offers multiple delivery options including mail-in delivery and walk-in delivery services. Call us today for more information if you have a broken iPhone 4S in NYC!