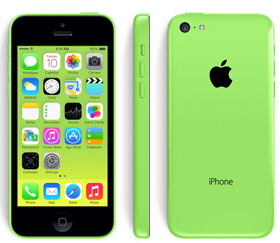 If you need iPhone 5c repair in NYC, call us!

Our Cell Phone repair shop offers repair services, from numerous stores all over the big city, for all for damages on all models of iPhones, including the iPhone 4, 4s, 5, 5s and 5c repair. NYC locals know that this last one, the iPhone 5c, is an engineering marvel in its own. Exceedingly fast, the iPhone 5c is powered with the A6 chip which is extremely dynamic and energy efficient. The 8MP iSight camera captures unbelievingly clear shots and panorama photos. Many characteristics set this amazing phone apart from others. Made just for a tech savvy individual that you are, this phone provides your connectivity to the world, your games, your music, your videos, your books and many more things which make your life much more enjoyable. iPhone 5c services in NYC can be found here.

Sometimes, things happen. The iPhone 5c, which has become so integrated with your life, might fall into a pool of water. The power button might jam and stop working correctly, or at all. The screen might get cracked after an exceedingly high fall. The headphone jack might fail to provide you with the music as you want it. Your speakers might stop working. Your photos, music, videos, books… might just disappear into a cloud, rendering you stranded. Anything can happen to your iPhone 5c, disrupting the smooth flow that your life has attained since you acquired it.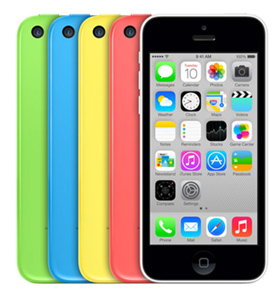 But that is where NYC iPhone Repair comes in. The disabling of your iPhone 5c should not signal the end of your rich experience in the world of the connected. We will repair it for you, should it suffer any of the misfortunes listed above, or any other concern. Just find a way of getting it to us. We specialize in revitalizing damaged iPhone 5c devices in NYC, making them look and perform fresh as though right out of the box.
NYC iPhone Repair's passion is to see these marvels of engineering working again, energizing your world each day. Our technicians are professional practitioners, whose sole motivation and aim is the satisfaction of the distraught client, providing lasting solutions to their iPhone troubles. They will work away at replacing cracked iPhone 5c screens, repairing damaged ports, recovering lost data, reconnecting lost connections, with a high degree of dedication.
The cell phone fixing rates are the best that can be found anywhere in New York City. We charge only what is necessary and nothing more. By calming their nerves, we endear ourselves to the customer. At our repair shops, you will find the most affordable means to have your damaged NYC iPhone 5c brought back to life.
The location of NYC iPhone Repair is convenient for customers in areas such as:
The Garment District
Little Italy
Bryant Park
Hell's Kitchen
And the entire metro New York City area.
If you need iPhone 5c repair in New York City, give us a call and ask for a price quote. You'll be glad you brought it to us. We can do iPhone 5c screen repair in NYC, replacement and more.